Holiday Clinic runs twice a year at Pole Body & Soul, in winter and summer. Stay tuned for the announcement for our Winter Clinic!



Clinic price list
1 class $35
2 classes $55 - $27.5per class
4 classes $95 - $23.75per class
6 classes $115 - $19.16per class
8 classes $140 - $17.50per class
Unlimited classes $170 - $13.07per class
To receive your classes at the above prices you MUST buy a pre-paid pack. To do so please log into your customer area and select 'PREPAID PACKAGES'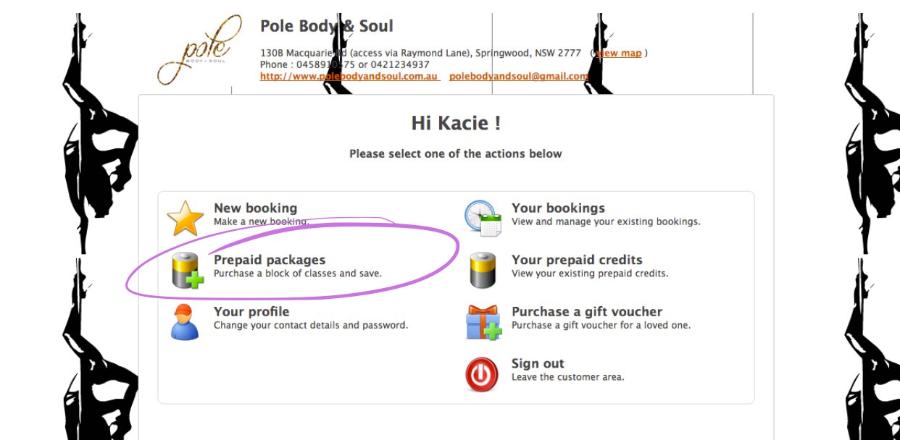 Mini term Class descriptions:
- Lap Dance: ALL LEVELS: Think Magic Mike 2 and you know what's coming! The fact that those sexy, raunchy grinds are an all over body workout is just an added BONUS! HIGH HEELS AND KNEE PADS HIGHLY RECOMMEND.

- Drop it like it's Hot Chore: ALL LEVELS: Strut your stuff and get down and dirty, when you learn a hot AF routine full of booty, hair flicks and sass! HIGH HEELS AND KNEE PADS HIGHLY RECOMMEND.

- Booty Builder: ALL LEVELS: this all over leg & butt workout that will give you a booty and make you squat till you drop! SQUAT, SQUAT, SQUAT, SQUAT!

- Contemporary: ALL LEVELS: Learn a contemporary style routine that brings together the grace of lyrical dance and strength of pole. Focusing on fluidity and poise, express yourself in an emotive routine that also gives you a great workout! KNEE PADS HIGHLY RECOMMEND.

- Simply Splits: ALL LEVELS: An intensive stretch session to loosen your hips, hammies and other muscles groups all designed to get you FLAT in your right, left and middle splits!

- Floor Work Flow: ALL LEVELS: Learn a routine of sexy and smooth transitions around the pole and on the floor that will give you great ideas of how to get on and off the pole for your next solo! KNEE PADS HIGHLY RECOMMENDED (THIGH HIGH SEXY SOCKS OPTIONAL)

- Sexy Booty: ALL LEVELS: did someone say TWERK! Learn a bootylicious routine with some of your favourite butt shaken moves!

- Exotic Pole Flow: ALL LEVELS: This is your chance to get your sexy Russian flow on – PBS style! A Russian inspired style of pole dance and floor work. Learn a sexy, heel banging routine, perfecting those pole flows the way those sexy Russians do it! HEELS & KNEE PADS HIGHLY RECOMMENDED (THIGH HIGH SEXY SOCKS OPTIONAL)

- YONCÉ Feels: ALL LEVELS: BEYONCÉ QUEENS THIS ONE'S FOR YOU! SO EVERYONE! Strap on your heels, let your hair down and SLAY when you learn a Beyoncé inspired routine, full of sass and sexiness!! HEELS HIGHLY RECOMMENDED